The Centro Chirurgico of Brandizzo is organized on different levels in a single building. It has 10 modern offices available for different clinical needs. Another studio is well equipped for oral surgery and dental implant.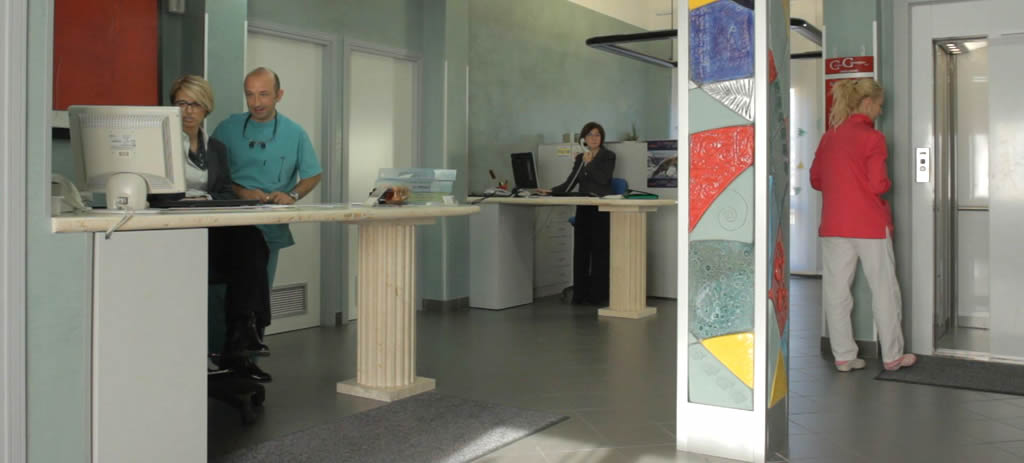 Radiology
The Centro Chirurgico has any radiological machinery for diagnostics and post-operative checks. The 3D CA, that was recently bought, adds oneself to the Panoramic Dental Xray and intra-oral radiological machines.
Gnathology and postural analysis
A further diagnostic and therapeutic element is the postural and kinesiographic study that moves patient's rehabilitation to the pre and post-operative phases.
Hygiene
A special studio is dedicated to dental hygiene. The dental hygienist follows personally every patient. In addition to the hygiene treatment, dental desensitizing and teeth bleaching treatments are also available.
Orthodontics
Particular attention has been paid to orthodontics. A special studio combined with the direct relationship with the specialist allows to solving complex cases as more than 30 years of activity witnesses it.
The Centro Chirurgico has also a large meeting area whose realization was necessary to discuss and divulgate the different implant techniques. In these spaces there are often refresher courses on the methodology of the immediate load functional implantology, so that workers can constantly be updated.