 Odontology Analgesic therapy Neurology Orthopedics Osteopathy Urology Vascular surgery
All the services of a Multi-specialty Center

The Surgical Center, together with you, against CORONAVIRUS to give you as always all the attention and guarantees you deserve
In addition to the rigorous hygiene, health and safety measures already scrupulously applied that have always made the SURGICAL CENTER a safety center for you and our operators, we have taken steps to prepare the EXTRAORDINARY measures required for the fight against Coronavirus: first of all we have sanitization of the environments twice a day by a specialized company.
Welcome to Centro Chirurgico
The Brandizzo Surgical Center was born as a highly specialized dental center in implantology. The center has always had 10 modern studios and surgical rooms equipped for 1st level surgery.
Thanks to these spaces, the Center has now evolved as a Multi-specialty Center where it is possible to carry out medical examinations, not only dental ones. Collaborations have been started with specialists from various disciplines in the medical field and it has been possible to offer our patients the opportunity to book them, conveniently on the territory.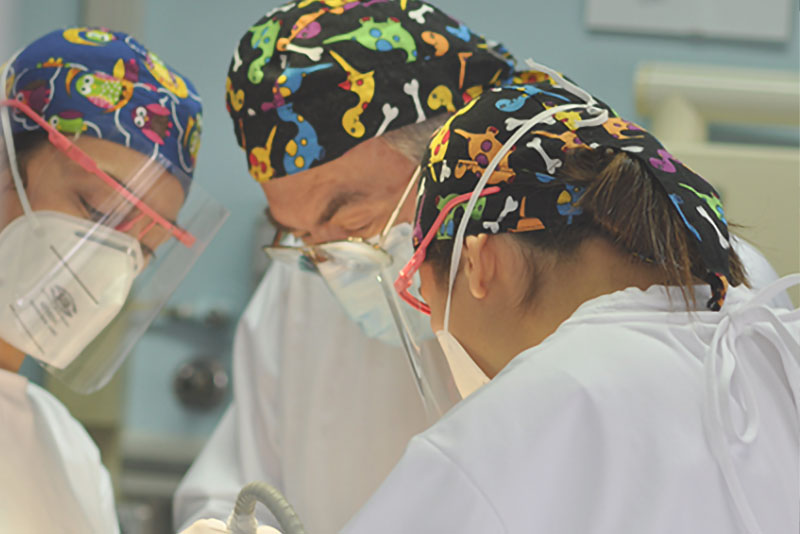 Centro Chirurgico is SIMCRI Authorized Multi-specialty Regenerative Medicine Center

The Italian Society of Multi-specialty Regenerative Medicine and Surgery (SIMCRI) brings together doctors and professionals from different specialist areas who use biological materials, platelet growth factors and stem cells in clinical practice, with particular regard to ethical and regulatory aspects. SIMCRI works to promote the dissemination and training on Regenerative Medicine and Surgery. The Surgical Center, from July 2020, is a SIMCRI Authorized Multi-specialty Regenerative Medicine Center.