Video FAQ
In these videos Dr. Lorenzon answers questions on "functional implantology" which is a methodology for dental implants that provides a minimally invasive intervention and with minimal discomfort for the patient.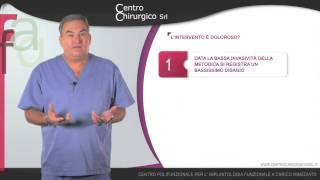 Intervention of functional implants no painful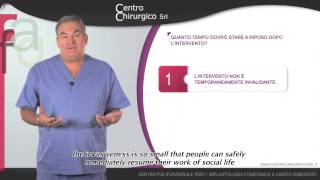 How long do I have to stay at rest after surgery?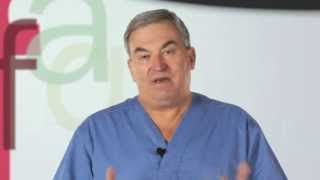 How long does an operation of functional implant last?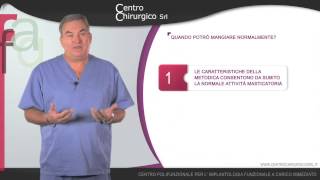 How long does it take before I can eat normally?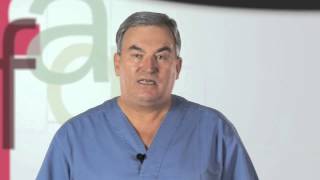 Do I have to undertake a particular practice for dental hygiene?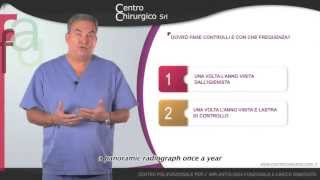 What and how many checks should I do after surgery?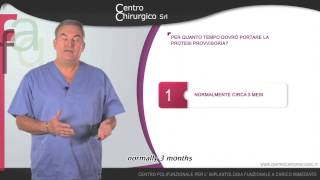 How long will I have to bear a temporary prosthesis?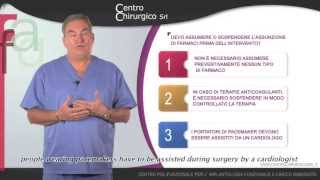 Do I have to continue or can stop taking drugs?
Intervention of functional implants no painful

Intervention of Functional Implantolgy is not painfull. the technical characteristics of the method and the low invasiveness are the guarantee

How long do I have to stay at rest after surgery?

The invasiveness of functional dental implantology is so small that people can safely immediately resume their work of social life.

How long does an operation of functional implant last?

OPERATION OF FUNCTIONAL IMPLANT. Duration

How long does it take before I can eat normally?

The functional implant methodology allow eat immediately

Do I have to undertake a particular practice for dental hygiene?

Dental hygiene is a very important topic for the maintenance of implant complex.

What and how many checks should I do after surgery?

The complex of prosthetic implant does not require special care. Dental implants will be controlled once a year.

How long will I have to bear a temporary prosthesis?

The patient immediately after the operation is rehabilitated with a temporary dental prosthesis. It will bear normally 3 months.

Do I have to continue or can stop taking drugs?

The implant does not require functional preoperative preventive therapies