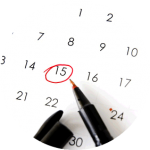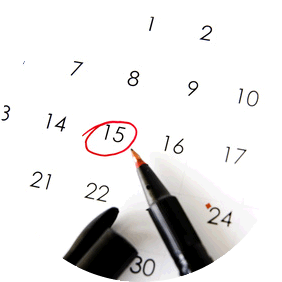 1 Appointment
You can make an appointment by phoning the secretary of Centro Chirurgico  phone +39 011.913.72.00 – +39 011.913.88.85 – +39 011.913.93.50  and explaining your needs.
Alternatively, you can schedule an appointment by filling in the form online. You will be contacted to agree on the first available date.
2 Dental visit

During the first visit, you will be addressed to the best suited specialist for your personal case: Centro Chirurgico is a MULTIPURPOSE Center that counts dentists specialized in various areas: dental implantology, restorative dentistry, endodontics, orthodontics, gnathology, dental surgery, oral hygiene.
Both in the case of a functional implant surgery, either for all the other dental problems, you will be subjected to a full specialist visit and, in the case you don't have one, to a radiological examination.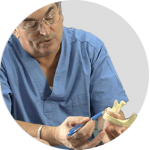 3 Medical history
Your referral specialist will perform a careful and thorough medical history, explaining how he intends to treat your specific case.
For a functional implant surgery, once the medical history has written, your case will be evaluated and discussed directly by Dr. Lorenzon that will show you how to intervene clinically for a specific solution.
4 Quote
The consequent quote is the result of your customized solution.
5 Planning subsequent appointments and surgery
If accepted, the secretariat will fix all the necessary appointments for the preparation and the intervention.
In the case of a functional implant surgery you will be able to return immediately to chew and carry out your normal daily life.