To understand the reactivity of the bone it is necessary to remember and know the 1st Law of Wolff.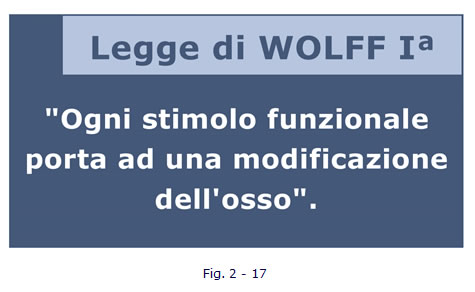 This is complemented by 2nd Law of Wolff.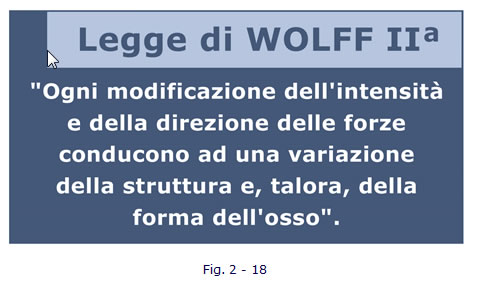 From these laws it is clear that the importance of the compressive forces and their direction is important. If this is true in a general sense, it is even more true in the jaws where we are going to insert elements that transfer a completely different stress state.
To the previous ones, the Law of Roux must be added.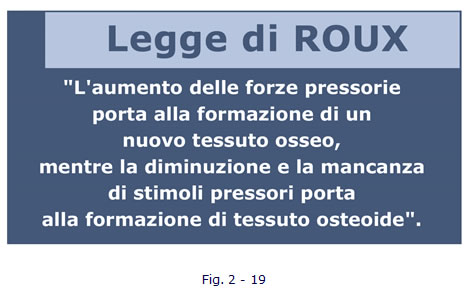 This explains the importance of the mechanical stimulus in osteogenesis of any type (regenerative or plastic).
For this reason, in orthopedics it is usually the early loading in prosthetic patients.
The lack of mechanical stresses instead obtains the opposite effect. Think of the bony fragility of astronauts returning from a long stay in space in the absence of gravity. In our field the mechanical osteodystractions that lead to osteoid tissue can be mentioned, which is transformed into tissue precisely with the load of the subsequently inserted implants.
If we observe a section of a femur these concepts appear evident.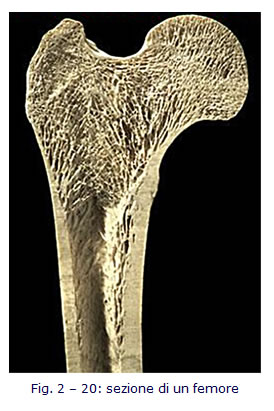 In fact it is possible to differentiate the structure in areas with greater load and in areas with lower load (trabeculae) that show architectural orders aimed at transmitting the forces acting in the articular area and in correspondence with the insertion of important muscle groups. Wolff had already highlighted the lines of force and their directionality in his diagrams.