The great advances in surgery have been characterized in modern times by refined techniques with unimaginable results until a few decades ago. However, the common tendency is to be the least invasive possible and respectful of the patient's basal anatomy.
Paradoxically, implantology, perhaps because of the shorter history compared to other specialties, has instead gone in the last few years, in the opposite direction. This has generated the paradox given by the need to adapt the anatomical district to medical-surgical supervision. It was therefore necessary to use regeneration techniques and increase the quantity of bone available. The invasiveness has obviously increased with severe discomfort for patients subjected to long and painful treatments.
Single-phase transmucosal implantology has the great advantage of overcoming these problems. The treatment, with a small trauma, allows an immediate recovery without limitation of the function. Thanks to the solidarization through syncrystallization we obtain the primary stability which is the fundamental requirement for any implant to become osseointegrated.
It is obvious that the implant complex thus obtained is very different from the concept of imitation of the shape of a natural tooth. This occurrence, however, is shared in all the solutions designed in bioengineering to create artificial organs. In fact, the common element is not the imitation of the form, but rather the imitation or rather the goal of recreating the function of the organ.
An artificial heart, a kidney, a heart-lung machine for extra-corporeal circulation, in fact they are not at all built with the aim of reproducing the shape but the function of the organs that must vicar.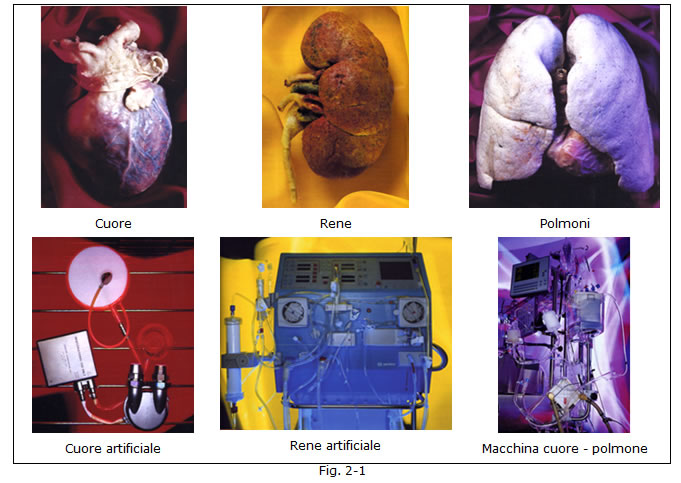 This function is then carried out under multiple forms, above all based on the required performance.
During normal walking, a disabled athlete will use a prosthesis that is very different from the one required by limit performance, such as running.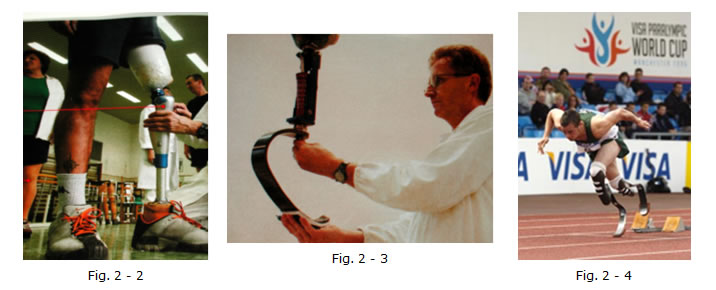 As we will see later, the masticatory function causes most of the times loading conditions that can be defined at the limit of endurance of the stomatognathic apparatus.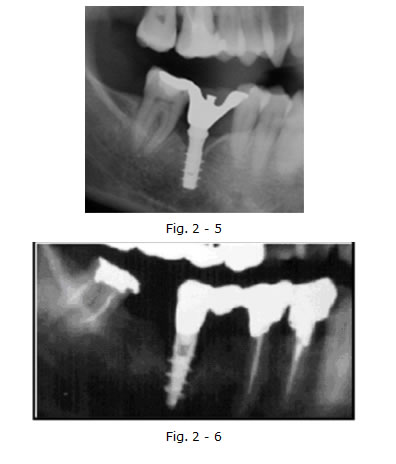 As can be seen in the previous images, the excessive load produced a large peri-implant crater-like resorption. This clearly shows that there was a prevalence of catabolic process induced by the presence of the plant. All this is exactly the opposite of what we want to achieve, that is biological balance. This is easily seen in the next photo.

The structure, even after a period of work of about 20 years, does not report any sign of conoid reabsorption. The perfect cortical closure indicates a perfect balance between anabolism and catabolism.