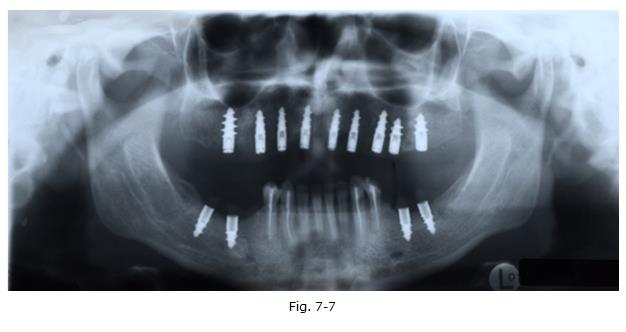 The photo presents a rehabilitation carried out with the biphasic technique following the normal protocols. Unfortunately, after about 8 years some elements showed second and third type of mobility, so those involved in movements of the third type were removed. The remaining ones have been integrated with new and at the same time integrated with a monolithic bar.
Twenty years later, the complex is now completely integrated without pericervical lesions, on the contrary the neo-osseointegration induced by solidarization which produces a new favorable tensional state is perfectly visible at greater magnification.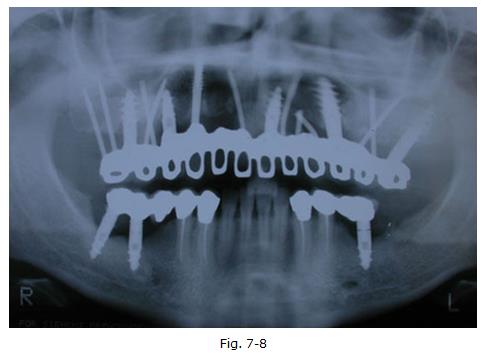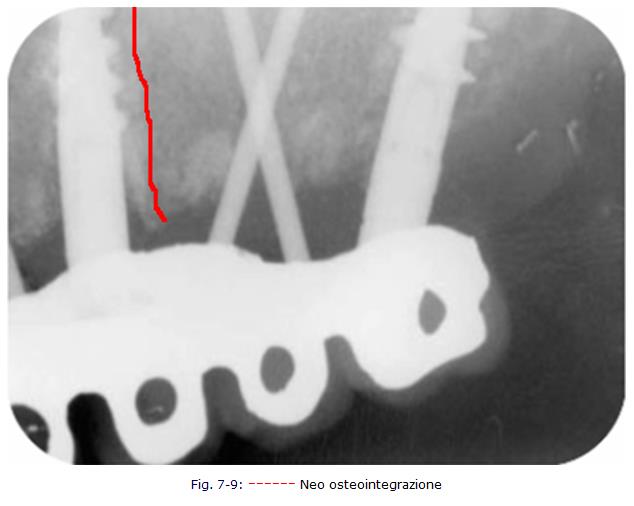 This occurrence is constant as can be seen in another case.
In the figure below it is possible to highlight the loss of natural dental elements with high mobility of the prosthetic complex which produced fracture of the abutement of the integrated implant.
After extracting the teeth, new implants were inserted to supplement the implant recovered by welding a new abutment having removed the residual internal part of the fractured abutment.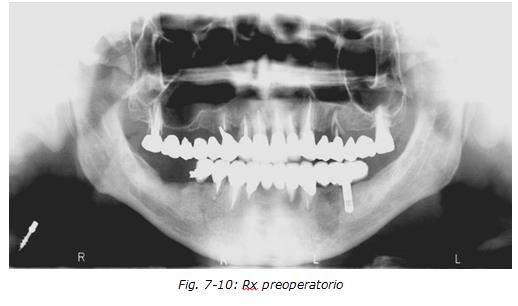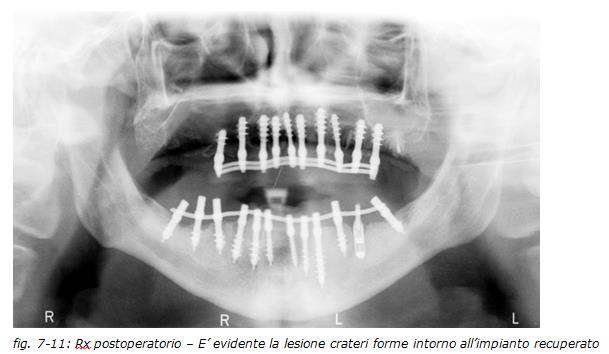 As can be seen from a distance, the effect of solidarity has led to reparative osteoneogenesis which recreates the cortical seal that is located approximately at half the depth of the pre-existing lesion. The plate clearly shows the different density of mature and non-mature bone.