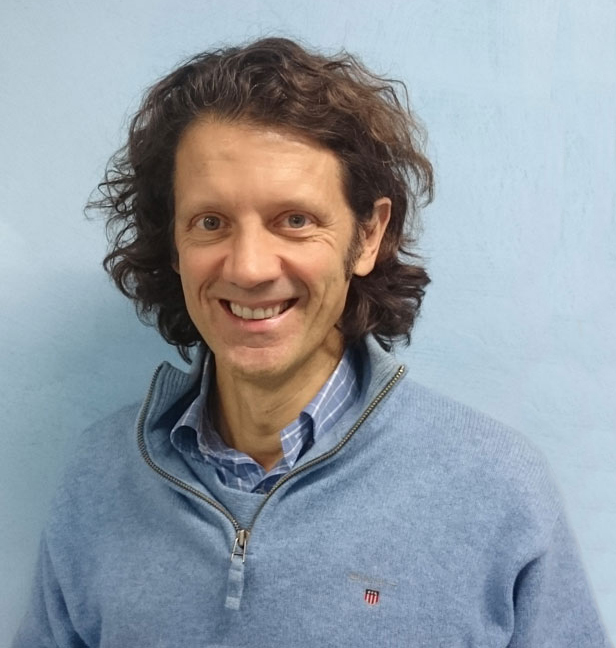 Dental technician diploma at the G.Plana School of Turin.
Degree in Medicine and Surgery with full marks and printing rights on the subject of Dental Implantology and maxillofacial surgery.
He attended the University Department of Maxillofacial Surgery of the S. Luigi Gonzaga Hospital in Orbassano for more than a decade (dir. Prof. V. Vercellino)
SIE Member (Italian Society of Endodontics)
SIOM Member (Italian Society of Microscopic Dentistry)
SIOP Member (Italian Society of Prosthetic Dentistry).
IAPNOR Member (International Academy of Posture and Neuromyofascial Occlusion Research)
He attends the Master of Periodontology and mucogingival surgery of Prof. G. Zucchelli.
He publishes articles on Conservative, Prosthetic and Endodontic Dentistry as well as Dental Implantology in national journals of the sector.
Author of chapters of the "Functional Implantology" book of Dr. Lorenzon G.
Former adjunct professor at the University of Chieti in the Master of Implantology (dir. Prof. Fanali).
It carries out collaboration and research activities at the Surgical Center with a preference for Aesthetic and Prosthetic Dentistry, Mucogingival and Periodontal Surgery and Dental Implantology.
Speaker at conferences, conventions and courses on Conservative Dentistry, Implant Surgery and Dissecting Surgical Anatomy.
He works as a freelancer.